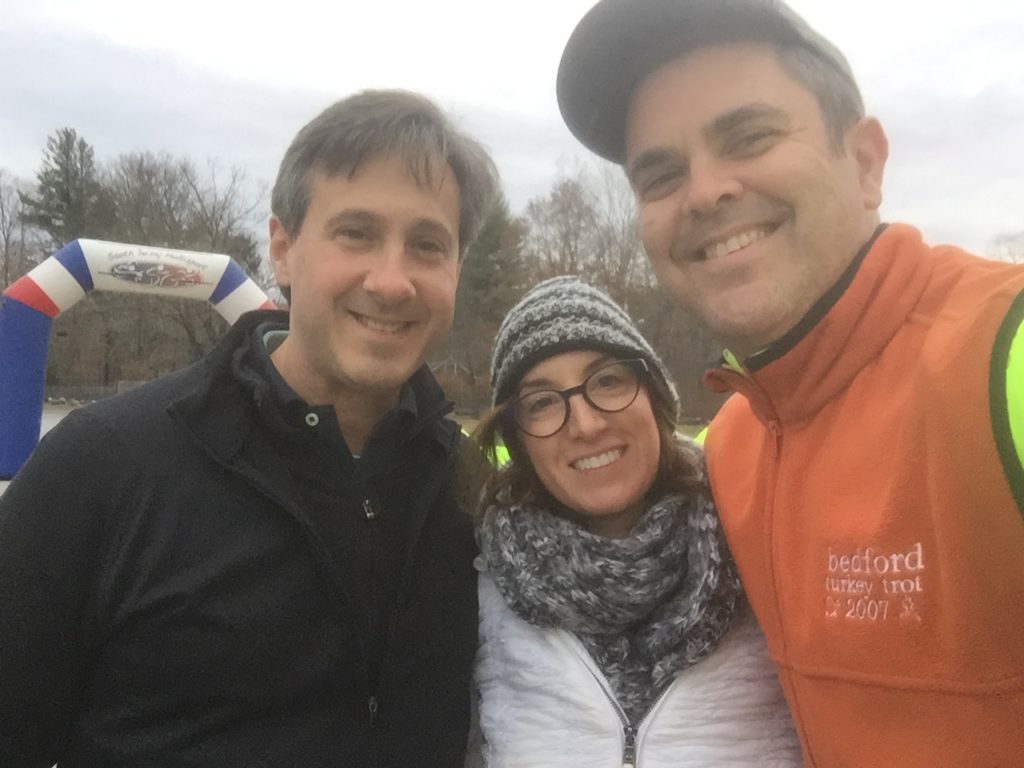 The Bedford Turkey Trot is a community 5K race in the town of Bedford Village, NY 10506. The race attracts nearly 500 runners the Saturday after Thanksgiving each year. This year the race takes place on Saturday November 30, 2019 at 9:00 AM.
Founded at a dinner party – like many good things, the Bedford Turkey Trot was started in 2005 when community parents Jen and Rob (C) simultaneously had the brilliant idea to have a community race. Knowing many residents had visitors during Thanksgiving, they decided to give a Turkey Trot a shot. A couple conversations with Rob (B), a passionate appeal to the town board and we were off and running…
Now 15 years old, the Bedford Turkey Trot is an annual family tradition that sees nearly 500 runners from far and wide gather together to brave Indian Hill (the course layout was Rob C's idea) and cold weather for an exciting morning the Saturday after Thanksgiving.
We hope to see you there!
---
The course begins on Court Road at Bedford Village Elementary School in historic Bedford Village, NY and runs past local horse farms and through the village green. The halfway point is just past the top of Indian Hill Road – not for the faint of heart. Believe it or not: Indian Hill is much steeper going down.
Check-in and the Finish are at Bedford Village Memorial Park – there is free shuttle bus service to the start although many runners prefer to run to the Start as their warmup.
There is no race day registration.